As a master craftsman, I specialise in designing and making high quality, one of a kind, free standing and built-in pieces for homes and businesses for the following areas:
– Kitchens
– Free standing and built-in pieces of furniture
– Lounge room, bedroom, bathroom, laundry, etc
– Internal and front doors
– Feature walls, floor designs and lighting concepts
– Commercial
I also offer original concepts for the design of houses and business premises.
All of my work only happens once and is made with an attention to detail, a passionate originality and only the best quality components. I use soft-close hinges and runners, craft solid timber drawers for inside cabinets, and I almost always handcraft all handles and design them for practical comfort.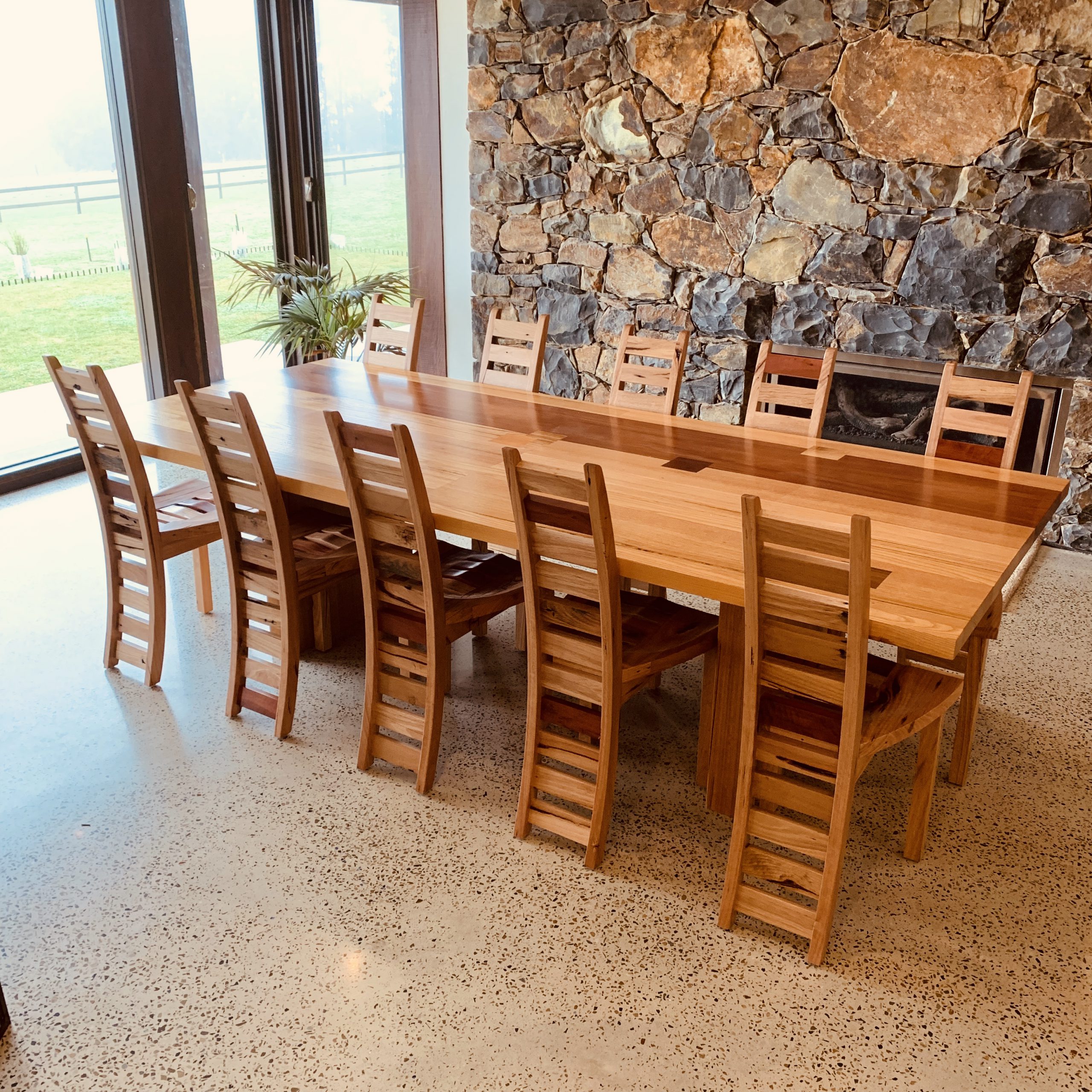 Chairs have always been an enjoyable challenge for me; comfort is paramount. To me, a chair should enable you to sit for a meal, a conversation, a glass of wine and a few board games without getting uncomfortable.  Simultaneously, a chair should look beautiful and last for many years to come. I don't think I will ever stop thinking of new and slightly improved versions of my many different chair designs. In the past, I have crafted chairs with longer legs for young children, to enable them to reach the table, after which I have revisited the home years later, to shorten the legs for the now older children.
The three photos of the entertainment unit above show the stages of a remote controlled  built-in t.v. lift.
It is rare that I ever feel much joy looking at a t.v. screen but I never tire watching the screen disappear into one of my rather attractive cabinets at the press of a button. There are many situations in which a plasma lift can be perfect: for example in a coffee table or desk where the view behind the screen is beautiful and you simply want to hide your screen, or at the end of a bed where you don't want to have the t.v. seen all the time. Boardroom tables are also the perfect place for this clever technology, where unencombered communication is required.