We are excited to offer Zeb's unique furniture pieces for sale online.
To make a purchase, organise delivery, or for any further questions please contact us at info@zebwalker.com.
All prices shown are inclusive of GST.
This gorgeous 4 door cabinet, crafted from American Oak, Spotted gum, Douglas fir and recycled Red gum and Mountain Ash, is ideal for an entertainment unit, an entrance/shoe cabinet or as a feature at the foot of a bed for storage of cushions or bedding. Comprising two internal compartments with an adjustable shelf in each and push open doors.
Measurements:
1660mm long x 470mm deep x 600cm high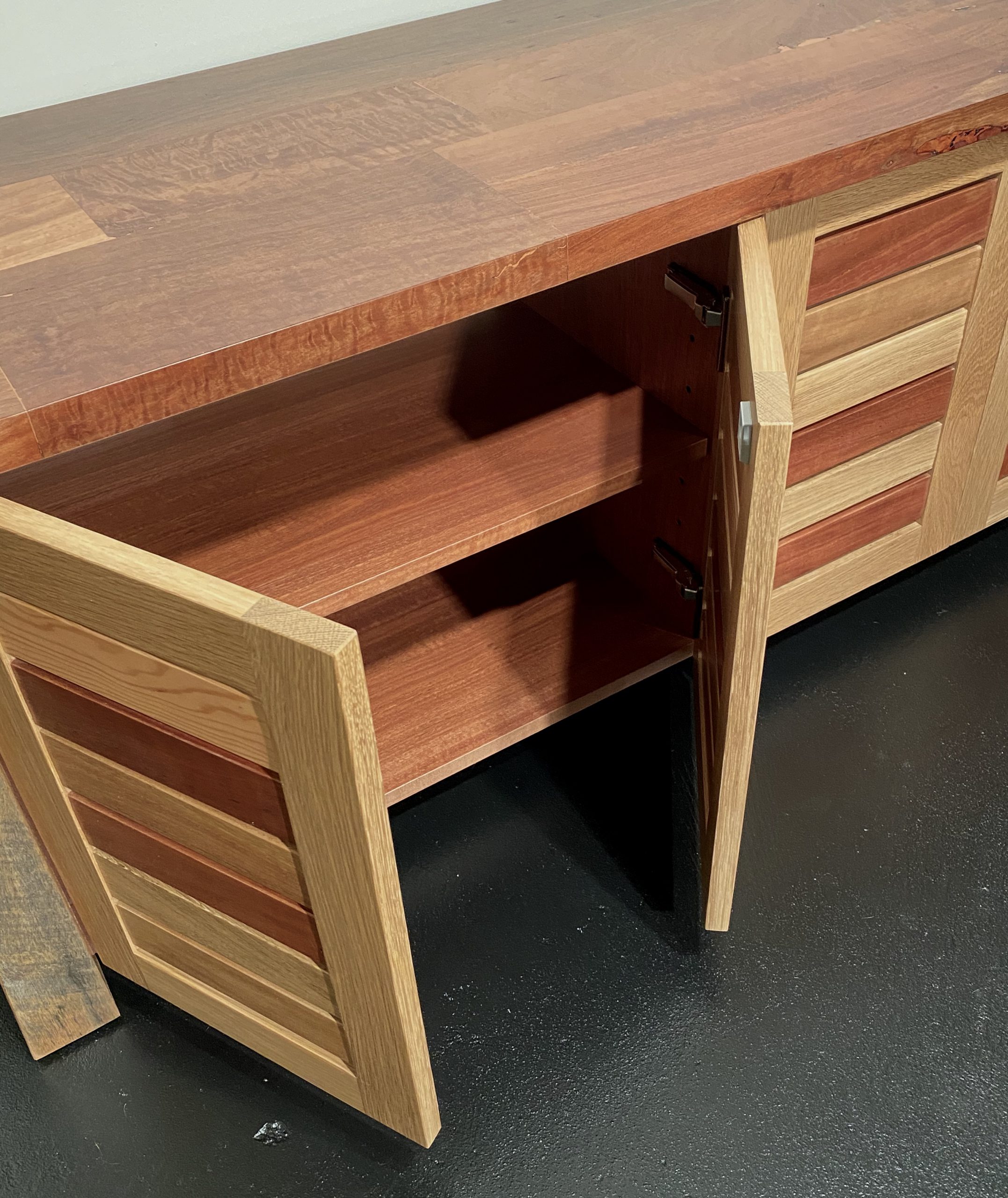 This eye catching cabinet, crafted from Blackwood from the Yarra Ranges, would make a stunning addition to any room. The striking contrast of the light and dark tones give this piece a dramatic personality. Zeb's signature latch, fashioned from a wine barrel stave, finishes the beautiful woven doors with central stainless steel rod. The red tone on the face of the pin is the stain left from years of wine fermentation giving it a rich deep red colour and lending itself to an interesting topic of conversation.
The sides and interiour are crafted from Jarrah with 2 adjustable shelves inside.
Measurements:
1193mm wide x 965cm high x 435cm deep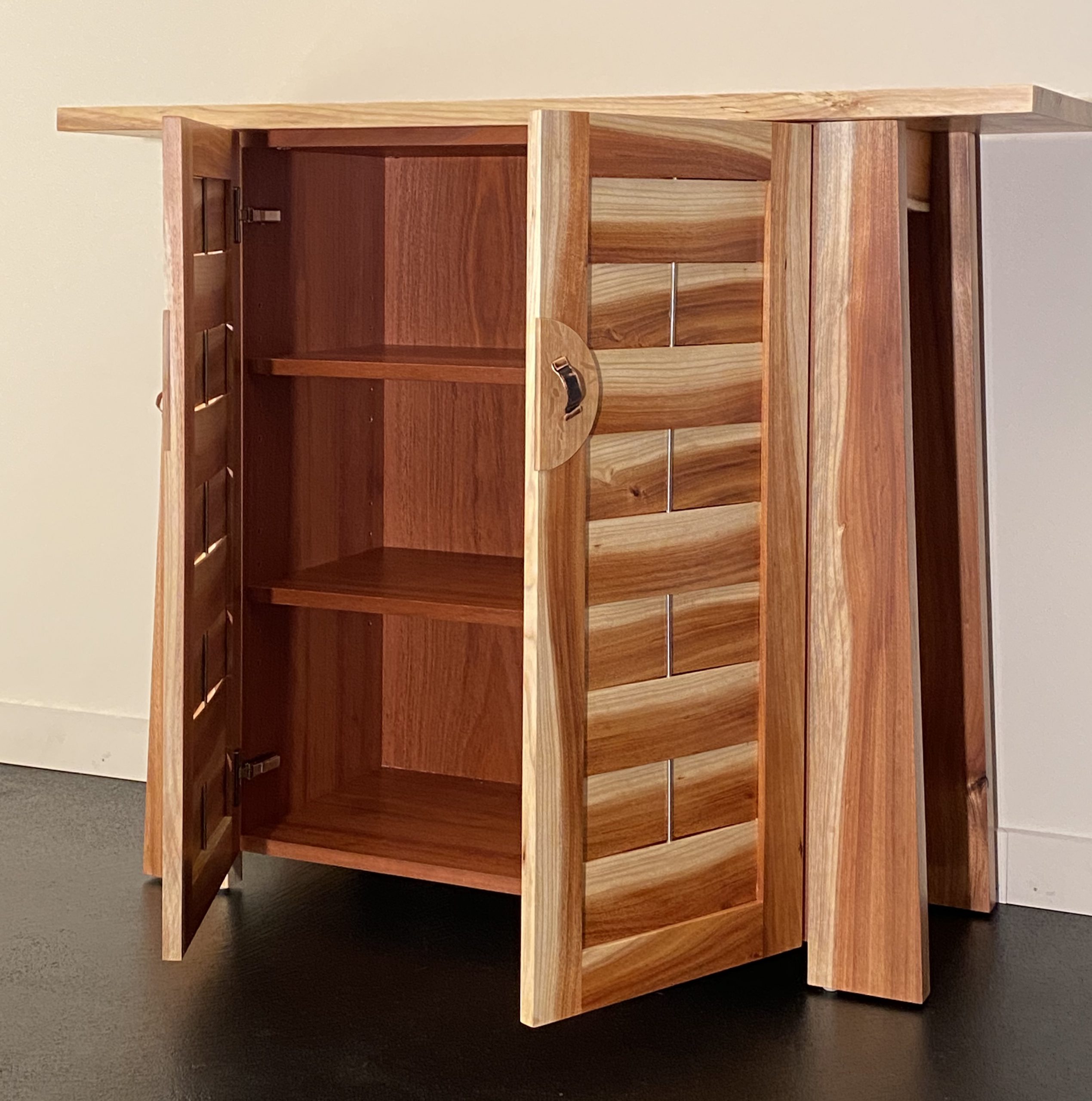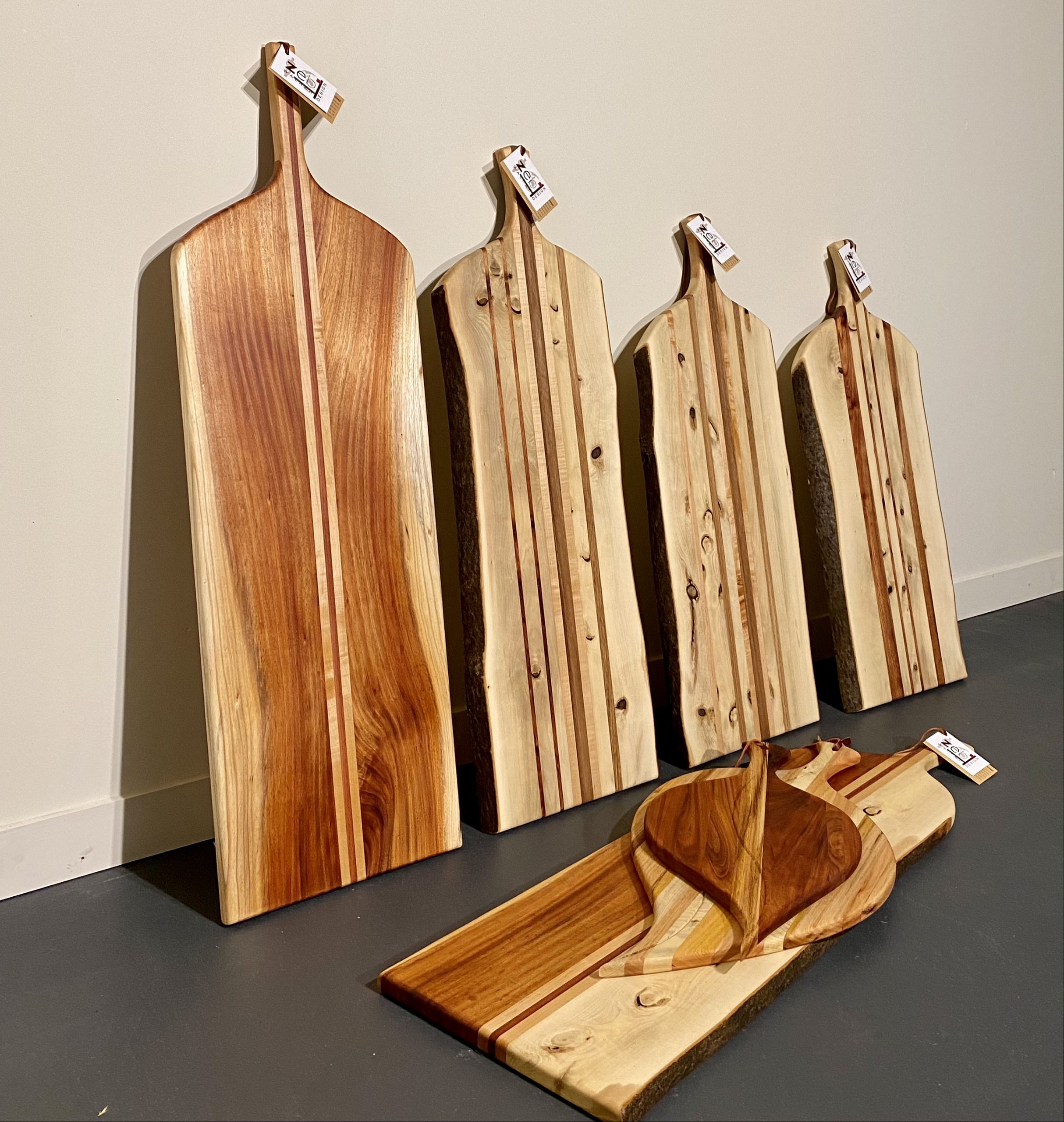 To purchase a charcuterie board or beautiful leaf shaped platter, please visit or contact Bean Alive directly.
132 Bolton Street, Eltham in Victoria
Phone 03 9134 7997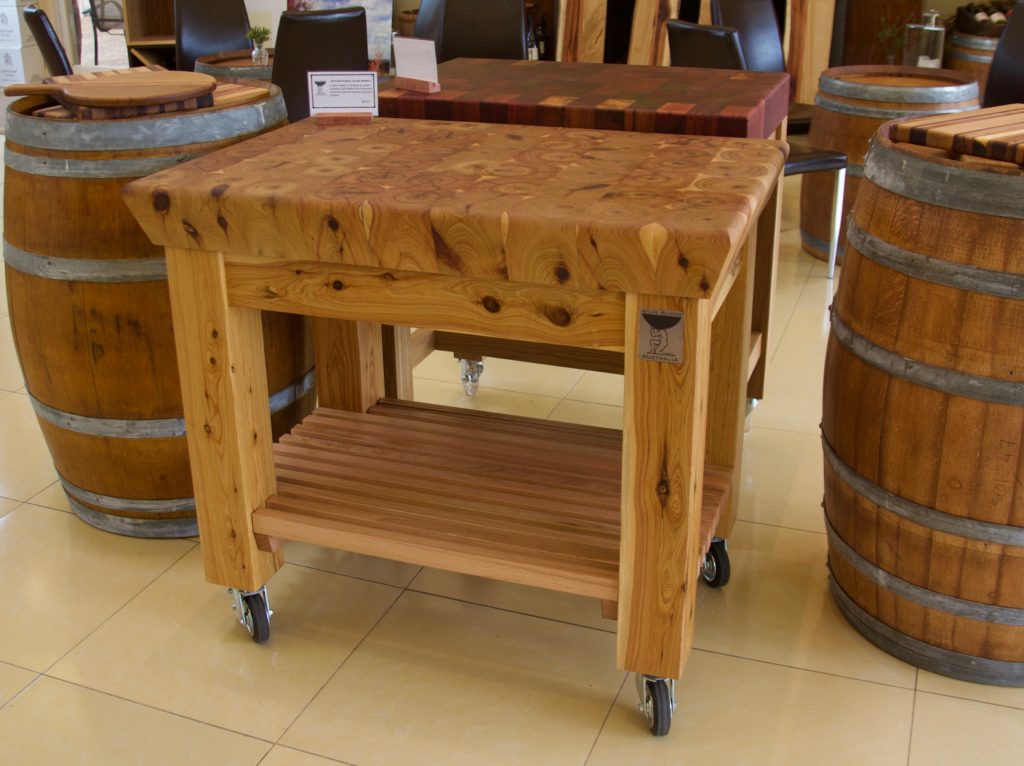 To purchase one of Zeb's handcrafted butcher blocks on lockable castor wheels, a charcuterie platter or a chopping board, please visit Sutherland Estate or contact them directly.
2010 Melba Highway, Dixons Creek in Victoria
Phone 0402 052 287